2023-06-29
Sandberg Development becomes largest owner of water technology company Watersprint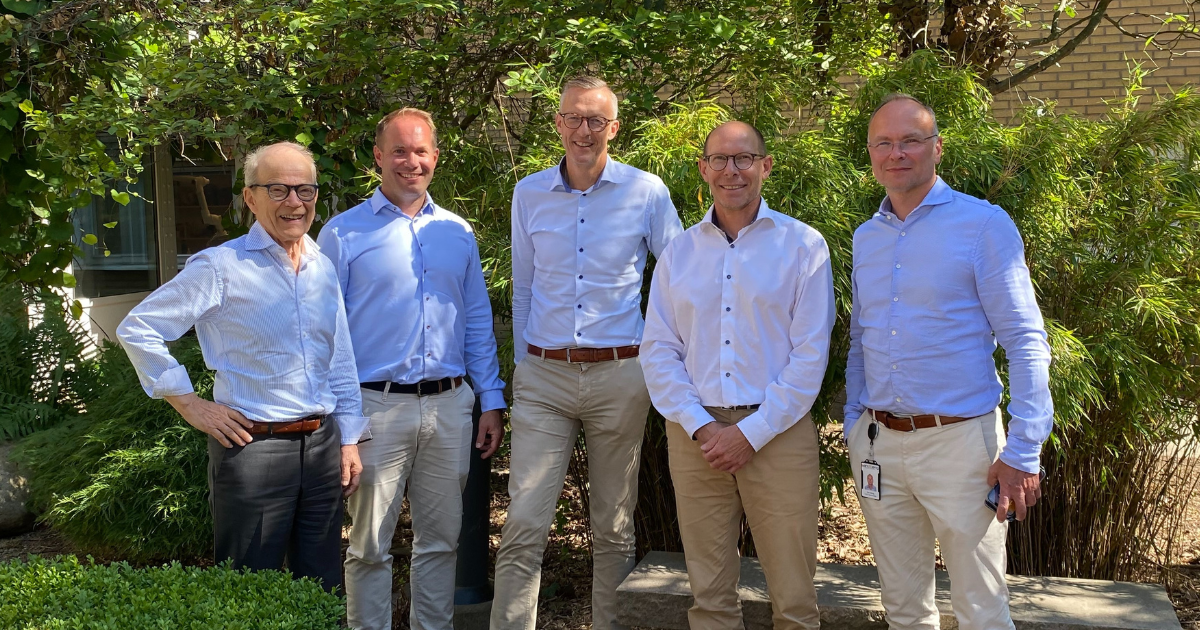 The Malmö-based family-owned investment company, Sandberg Development, is now the largest owner of water technology company Watersprint. Watersprint has developed a water purification technology based on ultraviolet light from LED lamps. The technology is scientifically established and neither chemicals nor filters are required to remove viruses, bacteria or pathogens from the water, contributing to a more sustainable society.
Sandberg Development is a family-owned investment company that contributes to growth and social value through active ownership of innovation-driven companies. Water technology is one of Sandberg Development's three focus areas and the Watersprint venture is the fifth investment in this area since October 2022. Following a private placement, Sandberg Development is now Watersprint's largest owner.
"Access to clean water is a challenge for society today. We have continuously invested in innovative companies that increase our knowledge and opportunities in varied and complementary technologies. Watersprint's technology is scientifically established, energy and cost-efficient, and easy to use. As a long-term and stable owner, we want to help this technology gain a foothold in various applications, especially where it is difficult or costly to find clean water today, and in industry to ensure that process water is purified, in order to create a positive water cycle," said Stefan Persson, President and CEO of Sandberg Development.
Watersprint was founded in 2013 by two engineers and two professors from Lund Faculty of Engineering (LTH). The company offers water purification using ultraviolet (UV-C) radiation from LED lamps. These are based on the development of blue LED, an invention that earned the 2014 Nobel Prize in physics. The technology is energy-efficient and enables clean water without adding chemicals or using filters. Watersprint's products are currently used to purify drinking water in motorhomes, boats and restaurants, and to remove Legionella from showers in hospitals, sports facilities and other public properties.
"Technologically, Watersprint is a leading global player in UV-C LED water disinfection. With  Sandberg Development as owner, we can now gear up and take a leading position in terms of sales and branding. The market for our products is growing fast, driven by strong underlying trends such as the sustainable use and re-use of water, and an upcoming shift from conventional UV fluorescent tubes with quicksilver to UV LED-based products," said André Carlsson, CEO of Watersprint AB.
In addition to the Watersprint venture, Sandberg Development has completed several other investments in water technology since autumn 2022, such as acquiring a majority shareholding in SWATAB, which is now a wholly owned subsidiary of Sandberg Development, investing in Drupps AB (publ), which has developed a patented technology for the recovery of evaporated water, and in COT-Clean Oil Technology AB (publ) which minimises water intrusion and facilitates the conversion of lubricants to biodegradable oils, and entered into a partnership with the Italian dishwashing producer Silanos.
Image description from the left: Sven-Joel Härgestam, André Carlsson, Stefan Persson, Ola Hansson och Tom Söberg 
For more information, contact:
Stefan Persson
President/CEO Sandberg Development
sp@sbdev.com
About Sandberg Development
Sandberg Development is a family-owned investment company that contributes to growth and social value through active ownership of innovation-driven companies – focusing on water technology, quality of life and security. Sandberg Development wholly or partly owns: Aimpoint, GAIM, Nordic Clean Solutions (formerly Granuldisk), RESCUE Intellitech and SWATAB, Silanos, Drupps, Clean Oil Technology (publ), Orbital and ISEC Monitoring Systems and the listed company Camurus. Sales for the Group in 2022 amounted to SEK 1.7 billion.
About Watersprint
Watersprint is a privately owned scale-up that develops and sells products for UV-C LED water disinfection. The products inactivate harmful microorganisms such as bacteria, viruses and protozoa and make the water safe to drink or otherwise use. The technology is robust, cost-efficient and the products take up very little space. Areas of use include household and industrial applications, and medical devices. Watersprint is based in Medicon Village in Lund, Sweden.