2022-12-12
Sandberg Development to invest in COT – Clean Oil Technology AB (publ)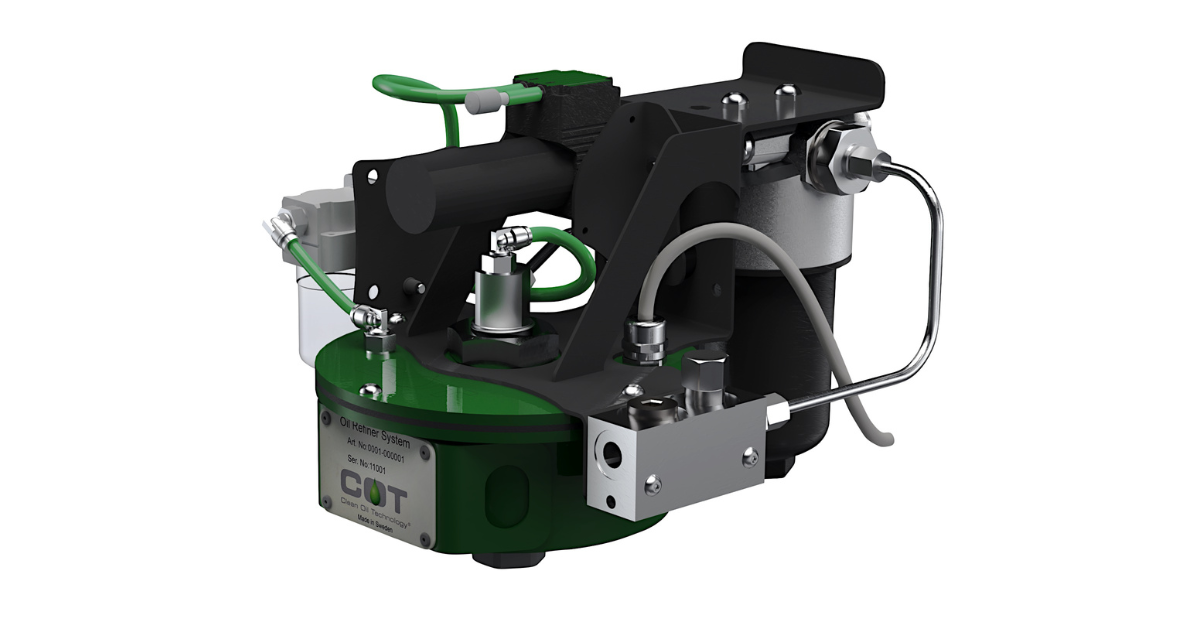 Through a private placement the family-owned investment company Sandberg Development will become a new owner of COT – Clean Oil Technology AB (publ), based in Ljungby, Sweden. COT has developed a new technology that enables, for example, the environmentally friendly treatment of industrial oils, contributing to the transition to a more sustainable society.
Sandberg Development is a family-owned investment company that contributes to growth and social value through active ownership of innovation-driven companies. Through the private placement, Sandberg Development will become the largest owner of COT with an ownership stake of 26.8%. 
- COT is an exciting company with a unique technology that has major potential in the transition to a more sustainable society, offering significant environmental and economic advantages. As a long-term and resolute owner, we want to help the technology gain a foothold on a wide front within industry and machinery," says Stefan Persson, President and CEO of Sandberg Development. 
COT offers a system to treat industrial oils. By minimising water intrusion and its damaging consequences in various systems – particularly in hydraulic, lubrication and transmission systems – the technology facilitates the transition from fossil-based to bio-based oils. In addition to the considerable environmental benefits, the solution results in increased productivity and profitability due to reduced operational, maintenance and service costs.
- Through the private placement, COT has acquired a new, financially strong owner with substantial industrial expertise. We are convinced that Sandberg Development's commitment will secure the continued development of the company," says Jan-Eric Bergström, Chairman of COT (publ).
The investment in COT will be Sandberg Development's third such initiative since October 2022. In November, the company acquired the majority shareholding in SWATAB (SCANDINAVIAN WATER TECHNOLOGY), which is now a wholly owned subsidiary in the Group. In October, Sandberg Development invested in Drupps AB (publ), which has developed patented technology for recovery of evaporative water.
About COT
COT is a Swedish public limited liability company based in Ljungby, Sweden. The company develops and markets technology for the continuous reduction of water contamination in lubricating and hydraulic oils during the operation of industrial equipment. The COT Oil Refiner System facilitates the conversion to biodegradable oil by minimising water in machine oils. In addition to extended the life of components, this facilitates the conversion from fossil mineral oils to bio-based oils. For more information, visit: www.COT.se